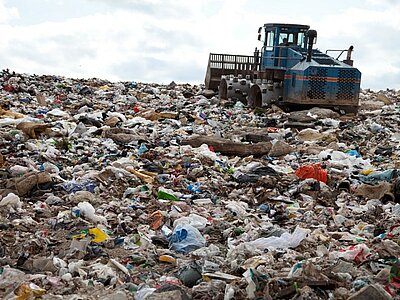 Millions of tons of waste are transported all over the world every day posing a threat to the life in nature and the environment, but their quantity is still increasing. This is true of the Republic of Slovenia as well as of Europe both of which have been confronted with an increased number of transboundary movements of waste in the last decade due to transport of dangerous and non-dangerous waste and illegal shipments.
Countries have adopted various measures to prevent illegal actions in waste transport and thus to protect the human health, nature and environment. These measures include detection and prevention of transboundary movements of illegal waste and customs controls of such movements. The implementation of the mentioned measures has been a priority task of customs authorities carried out in the framework of international trade control.
The Financial Administration of the Republic of Slovenia implements customs regulations and, accordingly, performs controls of waste shipments entering or exiting the customs territory of the European Union. Checks are carried out on borders as well as within the country. They include inspection of the prescribed documentation, confirmation of identity and physical checking of the waste. The documentation required for a certain waste shipment depends on the transportation mode of a specific type of waste.
Checks on transboundary waste shipments may take place at the point of origin, the holder or notifier, the consignee or the recovery facility.
Agreements, convetions & protocols
EU legislation
Regulations
Regulation (EC) No 1013/2006 on shipments of waste
Commission Regulation (EC) No 1418/07 concerning the export for recovery of certain waste listed in Annex III or IIIA to Regulation (EC) No 1013/2006 of the European Parliament and of the Council to certain countries to which the OECD Decision on the control of transboundary movements of wastes does not apply
National legislation
Decrees