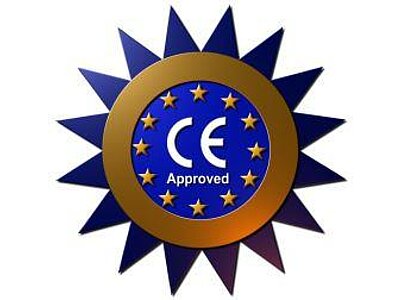 Various products from third countries are released on a daily basis for free circulation in the European Union, and it is therefore necessary to ensure that these products comply with the requirements regarding high level of protection of public interests, such as health and safety of consumers, and protection of the environment. Products which under normal conditions of use do not endanger health and safety of consumers and the environment are regarded as safe products. A product is considered to be safe when it is produced in conformity with the applicable standards and other safety requirements. Besides products which are not considered to be safe, it is prohibited to release for free circulation products appearing to be other than they are, i.e. products which possess appearance, odour or labelling such that it is likely that consumers will confuse them with a food product.
The European Community has adopted harmonisation legislation on some product categories, i.e. new approach directives, according to which products must be manufactured in compliance with the applicable technical requirements. This legislation provides for a declaration of conformity of products and the CE marking affixed to the product by the producer. By affixing the CE marking, the manufacturer indicates the conformity of the product with all the essential requirements of the legislation in force regarding that particular product. Products on which no harmonisation legislation has been adopted yet must be manufactured in compliance with the general safety requirements, the affixing of the CE marking, however, is not provided for in the applicable legislation.
Customs authorities control the safety of non-food products, particularly of those belonging to product categories in relation to which harmonisation legislation has been adopted providing for the affixing of the CE marking. Such products must be accompanied by a declaration of conformity. An agreement has been reached with the competent market surveillance authorities in Slovenia on performing controls.
Controls are carried out of products imported from third countries by economic operators before their release for free circulation. However, no such controls are performed when products of non-commercial nature intended for personal use are imported by natural persons.
In order to enhance the performance of customs controls of product safety and to improve cooperation between customs authorities and market surveillance authorities, the European Commission has drafted Guidelines for import controls in the area of product safety and compliance. The Guidelines are intended as an instrument to assist surveillance authorities of the Member States of the European Union in uniform application of the product safety legislation.
EU legislation
Regulations
Regulation (EC) No 765/2008 setting out the requirements for accreditation and market surveillance relating to the marketing of products and repealing Regulation (EEC) No 339/93