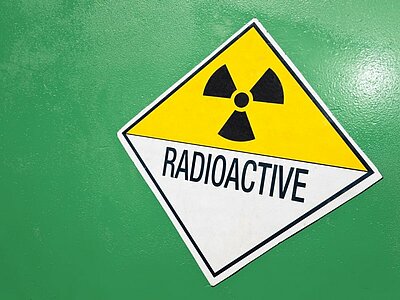 Radioactive substance means any substance containing one or more radio-nuclides the activity or concentration of which cannot be disregarded as far as ionising radiation protection is concerned. Nuclear materials means the special fissile materials, the source materials and the ores as defined in Article 197 of the EAEC Treaty.
With regard to the fact that nuclear and radioactive materials threaten the lives of people and impose danger on the environment through their radiotoxicity, the legislation lays down protection measures comprising checks of licences for lawful shipments, checks of contamination of metal scrap and other products intended for general use, prevention of transboundary movements of illegal shipments and checks of such shipments carried out by customs authorities.
Import, export and transit of nuclear and radioactive substances

In order to import, export or carry out transit procedures of nuclear and radioactive substances, it is necessary to obtain a licence from the Ministry of the Environment and Spatial Planning (Slovenian Nuclear Safety Administration). However, the licence for radioactive substances used for medical or veterinarian purposes shall be obtained from the Ministry of Health (Slovenian Radiation Protection Administration).

Control

Customs authorities control the import of nuclear and radioactive substances into the territory of the European Union and their export from the European Union. Customs controls are carried out using technical devices for detecting radiation (radiation detectors to detect sources of radiation) which are applied during each customs inspection of goods. Furthermore, customs authorities check whether a shipment of nuclear and radioactive substances is accompanied by the prescribed documents (an import or export licence, a transit licence etc.).

When customs authorities establish elevated ionising radiation which may affect the health of people and the environment, or find out that the shipment is not accompanied by the prescribed documents, they may not allow the customs-approved treatment or use of the concerned goods. In such cases, customs authorities immediately inform the competent authorities (Slovenian Nuclear Safety Administration) and comply with the measures adopted to reduce exposure to ionising radiation. It depends on the recommendations and instructions of the competent authority what further measures shall be taken.

Implementation of Decree on Checking the Radioactivity of Shipments of Metal Scrap

The decree lays down requirements and rules for action in respect of measures for radiation protection that must be observed by the consignee or the organiser of transport upon import of metal scrap into the Republic of Slovenia or transit of metal scrap shipments with elevated radiation.

When importing metal scrap, the consignee or the organiser of the transport must ensure that a measurement provider performs radioactivity measurements of each shipment of metal scrap specified in Annex 1 to the Decree. Prior to approval of customs-approved treatment or use, a measurement report must be submitted to a competent customs authority.