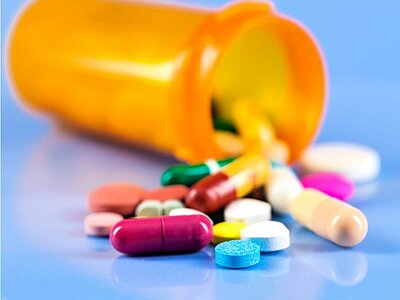 Medicinal product means any substance or combination of substances presented for treating or preventing disease in human beings or animals.
Any substance or combination of substances which may be used on or administered to human beings or animals with a view to restoring, improving or changing their physiological functions by pharmacological, immunological or metabolic means, or making a medicinal diagnosis is likewise considered a medicinal product.
The import of medicinal products must be carried out according to customs regulations which is supervised by the Financial Administration of the Republic of Slovenia with expert support provided by the Agency for Medicinal Products and Medicinal Devices of the Republic of Slovenia (hereinafter referred to as: the Agency) and the official veterinarians.
The import of medicinal products may be carried out only by holders of the manufacturing authorisation for medicinal products which also covers the import activity.
Provided that the required conditions are met, the entry and import is allowed for medicinal products with:
marketing authorisation;
marketing authorisation for parallel imported medicinal product;
compassionate use authorisation;
certificate of notification of parallel distribution of medicinal product; or
authorisation for clinical trial or adequately notified clinical trial.
Central Medicinal Product database SI (medicinal products with authorisation for marketing in Slovenia are published in the web portal on medicinal products where current information on medical products can be obtained as well).
Active substances can be imported by business entities entered in the register of importers of active substances and holding the manufacturing authorisation for medicinal products as well as wholesalers of active substances.
Individuals are prohibited from importing or exporting medicinal products. However, an individual may for their personal use, the personal use of members of close family or pursuant to authorisation for the personal use of a maximum of one individual who is not their family member, or their individual animal which is not of a food producing species, import or export in their personal luggage a medicinal product in the quantity consistent with the relevant therapeutic use, as follows:
for a maximum of three weeks for acute conditions;
for a maximum of three months according to the prescribed dosage for chronic diseases and conditions which require long-term use of medicinal products, or exceptionally for up to 12 months if an individual submits to the competent customs authority proof of permitted residence in the target country in the respective period, unless the regulations on illicit drugs specify otherwise.
With respect to the medicinal products for which a medical or a veterinary prescription is required, a customs authority may demand that an individual provide a proof of the medicinal or veterinary prescription for such medicinal products.