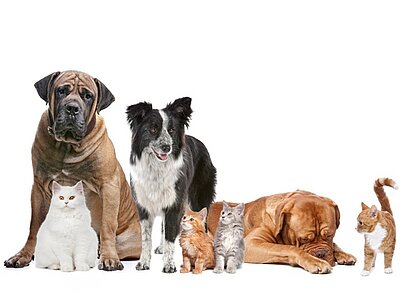 The import to and export from the EU as well as the placing on the market of cat and dog fur and products containing such fur is prohibited.
The goods which may be subject to control or prohibitions comprise raw hides and skins, furskins, leather or fur products, wool, animal hair, rugs, knitted or crocheted fabrics, garments, footwear, headgear, bed linen, toys etc.
Customs authorities control whether prohibitions are respected upon release of the above mentioned products for free circulation and upon export from the EU. In the case of a suspicion that a consignment is illegal, customs authorities detain such a consignment and take specimens of the goods which are then sent for analysis to a competent laboratory. If the suspicion is confirmed, the goods shall be confiscated and destroyed.
Goods of non-commercial nature transported in passengers' personal luggage and relieved from the payment of import duties are an exception, and as such are not subject to prohibitions. In special situations and for special purposes, such as educational or taxidermy purposes, the Commission may grant an exception from the prohibitions for the mentioned products.
EU legislation
Regulations
Regulation (EC) No 1523/2007 banning the placing on the market and the import to, or export from, the Community of cat and dog fur, and products containing such fur
National legislation
Decrees